This Weeks Topic: 10 Books On Your Shelf Since Before You Started Blogging
Whew! That's a mouthful you guys. Anyways . . . this weeks topic is going to be both embarassing and a little difficult for me. Embarassing because I've been blogging since 2010 and I'm a skosh embarassed to say I've had books on my bookshelf for over 6 years that have still yet to be touched. And difficult because most of my books are still boxed up from recently moving my entire apartment into one bedroom of my parents home.


The Ancient Artifacts
Jessica Darling series books 1 to 3
A Spy in the House ( The Agency #1) by Y.S. Lee
Thirteen Reasons Why by Jay Asher
Thirteen Little Blue Envelopes by Maureen Johnson
The Summer I Turned Pretty by Jenny Han
The Luxe by Anna Godbersen books 1 to 3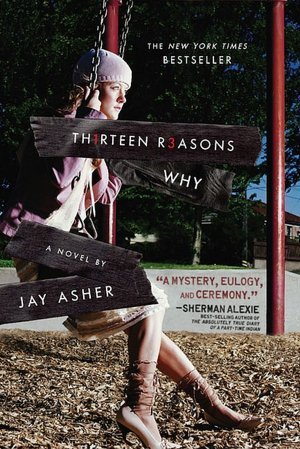 There we have it, surprisingly that wasn't too hard. Sadly . . . I had more than 10 books that have sat unread for 6 + years
This concludes this weeks Top 10 Tuesday. Let me know if you've read any of the books on my list, and make sure you let me know if you participated this week. I'd love to stop by and check out everyone's list! Until next time . . .