Hey Lovelies!
So over the weekend the lovely Sierra at
Yearning to Read
hosted the Great Twitter Readathon, aka #TGTRAT for the second time. I've participated both times and it's been such a blast!!!
While I definitely wasn't as successful with my reading as I had been in the previous TGTRAT, only reading 1 book (Blood Will Tell by April Henry) this time around, I feel like I accomplished so much!
One of my goals this year is to re-connect with the reading world. I want to make lasting friendships, discover new bloggers, bookstagrammers, and booktubers. I also want to be a more active presence, which means much more to me than just having regular content to share. I want to interact and engage with those in the community, which for me means commenting instead of just trolling blogs, replying instead of just liking or retweeting someone's tweets.
I met some really amazing people during The Great Twitter Readathon, and I feel like I made some friendships that will last for years to come!
I definitely am still working on having a more active presence in the reading community. But hey, baby steps for this shy girl from Texas!
The Great Twitter Readathon is a 3 day readathon done monthly and it's been such a blast! I'll post the info for the next one for you below and make sure you follow Sierra on Twitter @yearningtoread so you can join in when signups are open!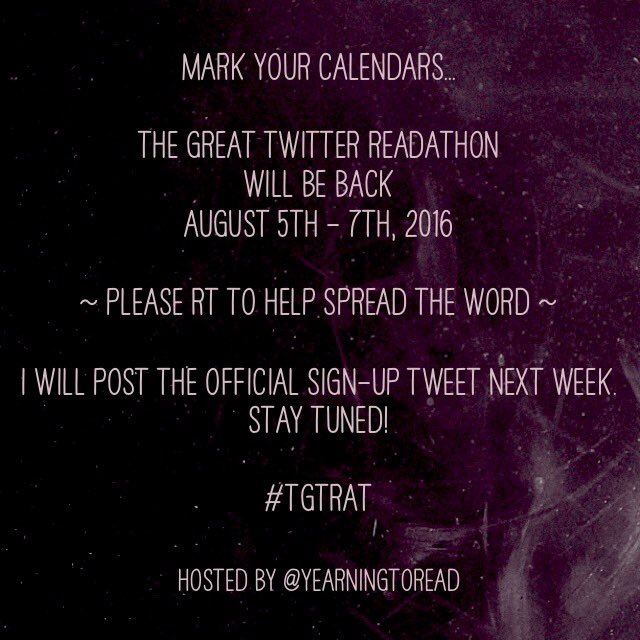 See you soon and as always
Happy Reading!
XOXO