Asylum (Asylum #1) by Madeleine Roux
Release Date:
August 20, 2013
Publisher:
HarperTeen
Source:
Publisher
Format:
ARC
Pages:
313
Amazon | Goodreads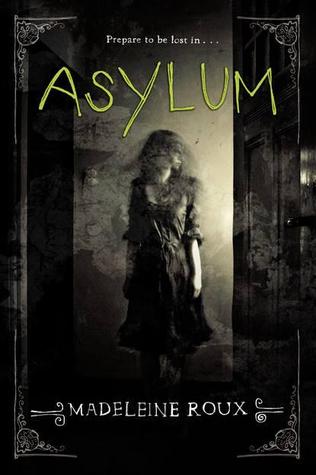 For sixteen-year-old Dan Crawford, New Hampshire College Prep is more than a summer program—it's a lifeline. An outcast at his high school, Dan is excited to finally make some friends in his last summer before college. But when he arrives at the program, Dan learns that his dorm for the summer used to be a sanatorium, more commonly known as an asylum. And not just any asylum—a last resort for the criminally insane.

As Dan and his new friends, Abby and Jordan, explore the hidden recesses of their creepy summer home, they soon discover it's no coincidence that the three of them ended up here. Because the asylum holds the key to a terrifying past. And there are some secrets that refuse to stay buried.

Featuring found photos of unsettling history and real abandoned asylums and filled with chilling mystery and page-turning suspense, Madeleine Roux's teen debut, Asylum, is a horror story that treads the line between genius and insanity.
My world was rocked in the best way when I read Miss Peregrine's Home for Peculiar Children. I've read a few other stories told with words and pictures since then and have been very disappointed. That is until I read Asylum by Madeleine Roux!

Asylum was a thrilling tale of 3 teens attending a summer College Prep course. Unbeknownst to to them, their dorm was converted from an asylum for the criminally insane!

Some pretty creepy things start happening and they soon learn that they are each there for a reason. It was a brilliantly written thriller and I loved every bit of it!

It was well written and I love how the author used old photographs to help tell the story. It really added to the richness of the story and took the creep factor up to a whole new level! I highly recommend this one!