Hey Lovelies~
Everyone has been amped up and ready for the release of the mega block buster, Hunger Games! I have yet to read the book, but I plan on correcting that this week!
My sister actually read them and loved them. She could not stop glowing about them and would stay up until 3 am reading. So I know it must be totally amazing! Apparently I have several friends who are also equally addicted, so last week we banded together and pre-ordered tickets for opening night! Squee!
I am so amped up! I can hardly stand it. This week, in an effort to be premire ready, my sister and I went on a Hunger Games shopping spree on etsy. We loaded up on Hunger Games jewelry so we'd be dressed to the nine's at the premire.
Here are the lovelies I bought myself for the show
I bought 2 pairs of earrings, ya know, so a girl can have some options! haha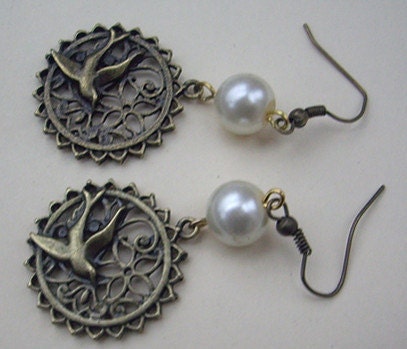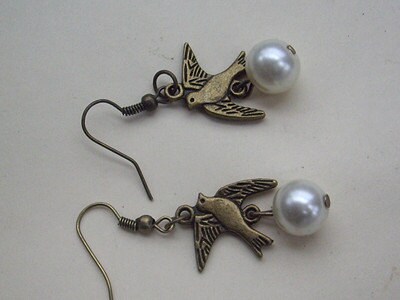 And 2 pocket watch necklaces. Again, a girl's gotta have options to suit her moods!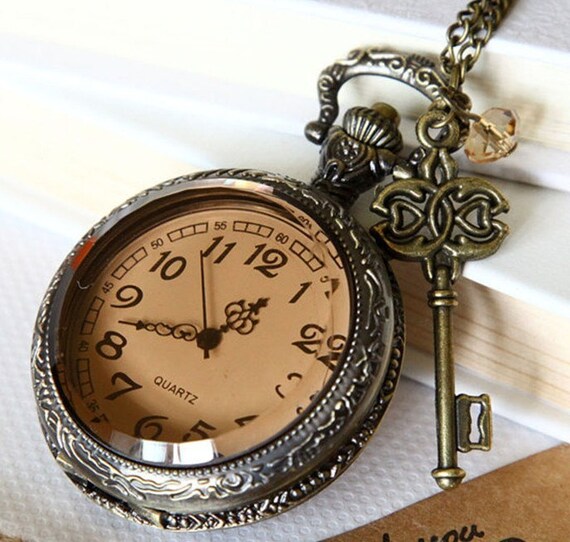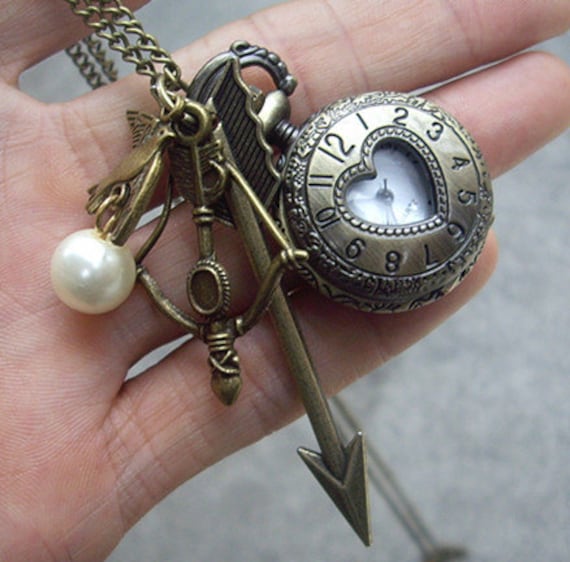 And I just HAD to have a bracelette to complete the look!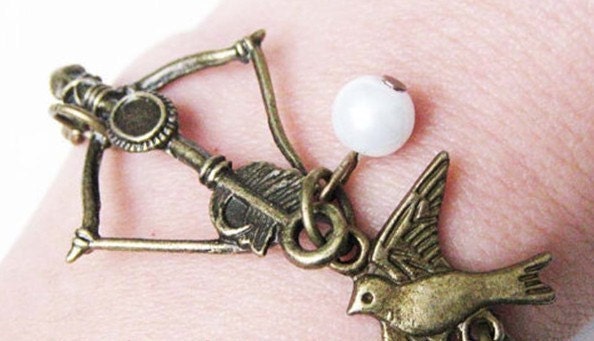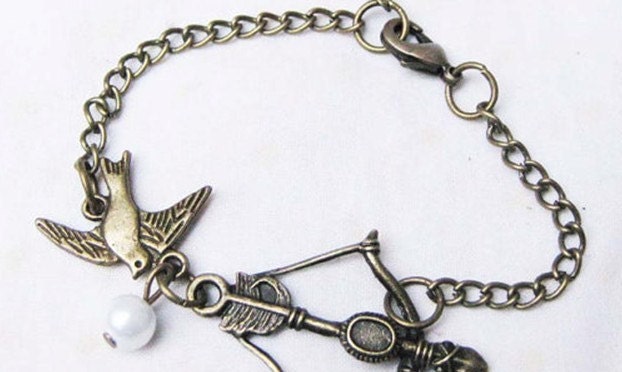 There were several other pieces I wanted but I thought I would restrain myself, and see how I like these when they come in.
These are the pieces my sister bought.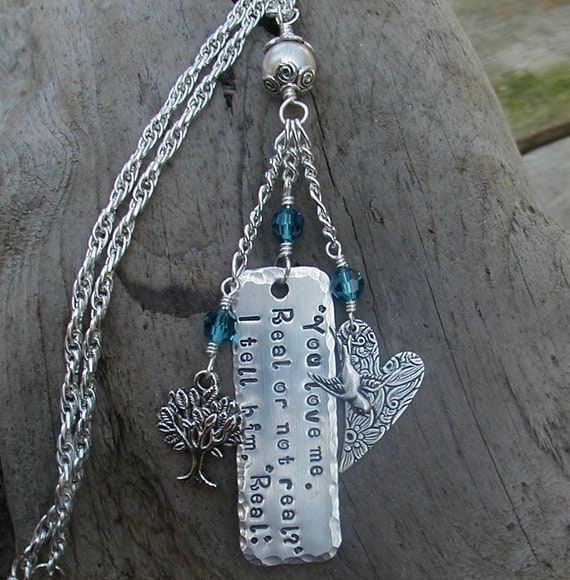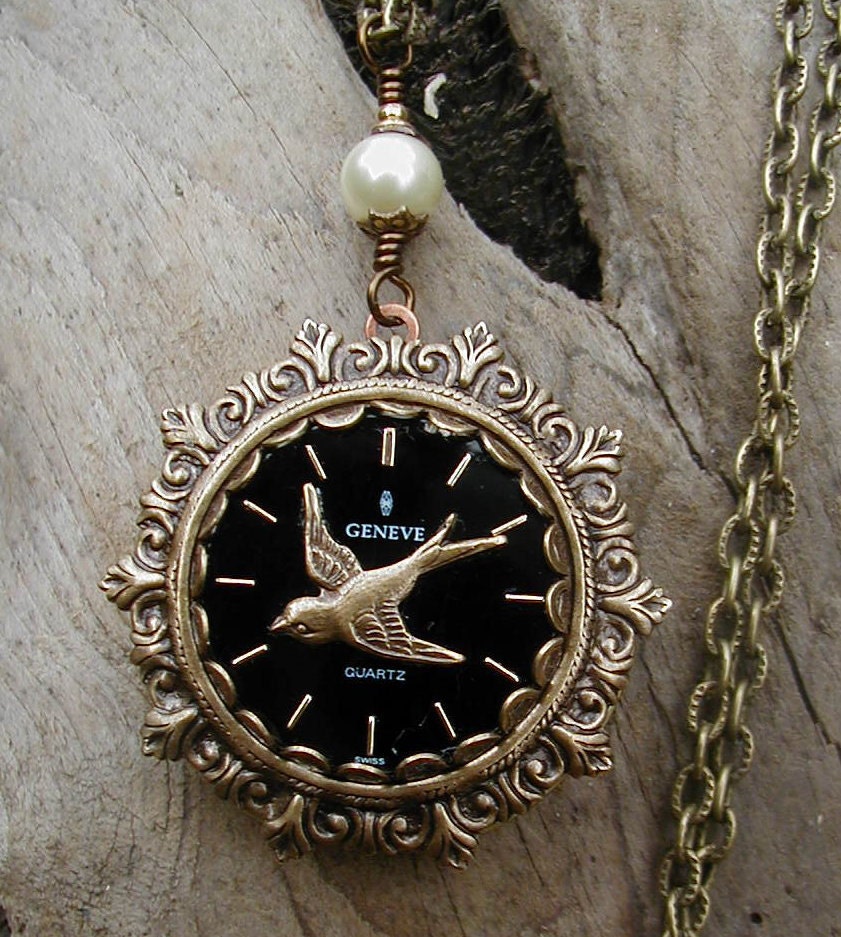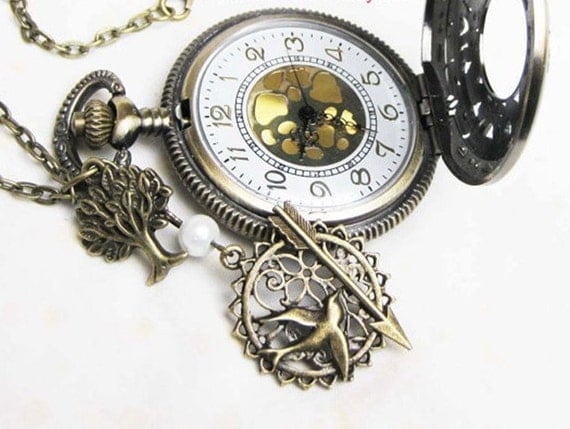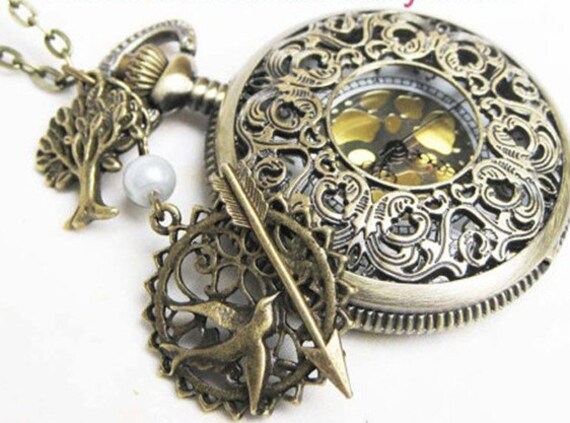 So what are you doing to prepare for The Hunger Games to hit the box office? Are you doing anything special?
Don't forget to pop over to The Hunger Games facebook page and get your ID card for FREE! You just pay $1.25 for shipping. You can also order some cool t-shirts, tote bags and other goodies!
I haven't yet, but I plan on grabbing up a couple of the Hunger Games nail polishes and I will be set for the event!